LendNation
Instant Debit Card Funding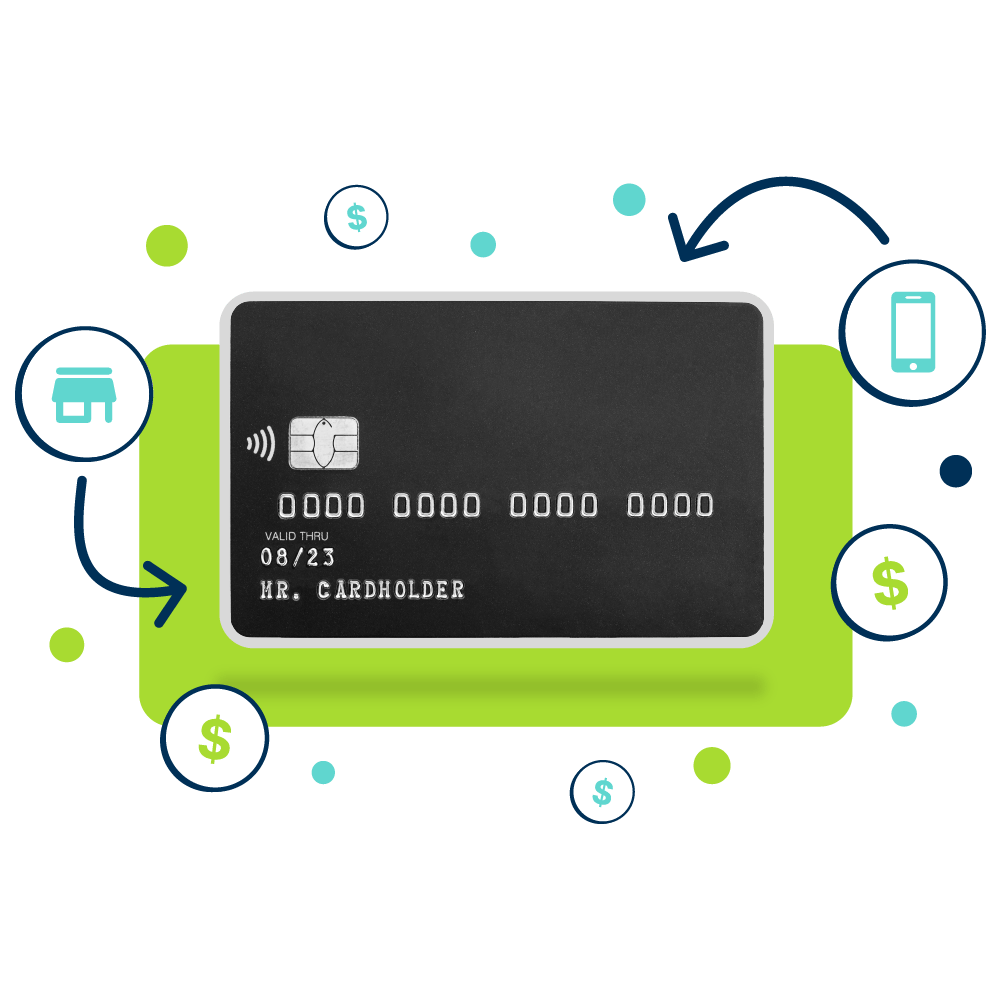 Get Cash Fast with Instant Debit Card Funding
Get your cash super-fast and easy with LendNation's Instant Debit Card Funding option for both in-store and online loans, which loads the money directly onto your debit card! Simply choose Instant Debit Card Funding when filling out your loan application to receive your cash. Once you're approved, money will be instantly transferred to the account attached to your debit card!
Benefits Of Instant Debit Card Funding:
It's fast – Money is typically transferred within 30 minutes
No waiting – get your money instantly with funding to your debit card
It's easy – No extra trip to the bank to deposit your cash
How Fast Is Instant Debit Card Funding?
Most funds are typically deposited within 30 minutes of loan approval and completion. The money will be sent to the account attached to your debit card once you're approved for the loan and all documents are signed. You must select Instant Debit Card Funding as the funding method to receive your money instantly when you apply online or ask your friendly team at a LendNation near you
How Do I Know If I Qualify for Instant Funding?
Instant debit card funding is available when you choose to pre-authorize the repayment of your installment, title, line of credit, or payday loan with the same debit card used to fund it. While not every bank support instant funding, most of our customers can take advantage of this option with their bank accounts. Money is typically available for use within 30 minutes of origination but may take longer depending on your bank's processing times, internet speeds, and other factors outside the control of LendNation.
Get your cash fast today – Apply online or in-store
Are There Any Fees Associated with This Option?
LendNation and its affiliates do not charge a fee for instant debit card funding. However, other parties, including your bank or debit card provider, may charge a fee to use this or other services related to your debit card or bank account. Contact your bank and debit card provider for details about any such fees.
Do You Have to Go Through Any Extra Verification Process?
If you're taking out a loan with LendNation for the first time, we might ask for more info to make sure it's really you. It's just a safety measure to make sure your money goes to the right person
Ready To Get Started? Find A Store Near You or Apply Online!
LendNation has more than 350 locations across 12 states ready to help you with your instant cash needs. Visit our Locations page to find your nearest LendNation store, or apply online today and take advantage of our Instant Debit Card Funding option!
Notices
Notice to NV Applicants: Deferred deposit, high interest, and title loans should be used for short-term financial needs only and not as a long-term financial solution. Customers with credit difficulties should seek credit counseling before entering any deferred deposit, high interest, or title loan transaction.
Notice to TX Applicants: Loans are made by Palmetto Lending, L.P. (the "lender"). Credit approval is subject to the lender's credit underwriting standards. The lender requires certain supporting documentation with each new loan application. Prior to obtaining a loan, applicant must retain QC Financial Services of Texas, Inc. as a credit services organization.
Notice to AL Applicants: Instant debit card funding is only available for loans issued online. Payday loans issued in a branch may only be funded in cash. Pawn transactions may only be funded in cash or check.